China CITIC Bank International Limited launches Hong Kong's first security token mobile app CNCBI Token. Now, you can complete your bank transactions with CNCBI Token, without the need for any physical security device!

One Mobile Phone Does All
Access CNCBI Token anytime on your phone, no need to use a desktop computer or physical security device
Saves your time with automatic security code input
Supports transactions that require two-factor authentication:
- Reset login password
- Create Fund Transfer template for transferring HKD / remittance to non-registered accounts
- Create Bill template for bill payment
- Change email address
- Accessing Investments Service
- Increase transaction limits
- CNCB Connectivity Service Activation

Double Confirmation
Gives You Peace of Mind
A whole new authentication experience combines the advantages of physical security devices and SMS passwords, making it convenient and secure
A push notification with transaction detail will be sent to you for confirmation
View your transaction history on CNCBI Token anytime, giving you peace of mind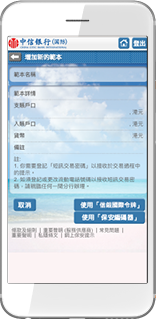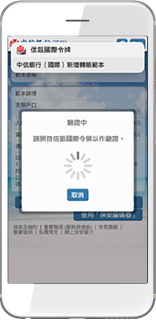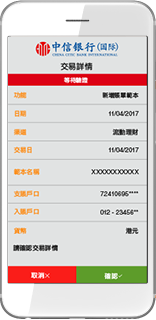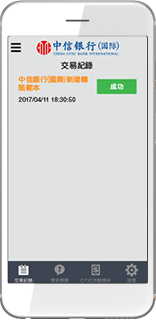 Register And Download Now
Log in to inMotion or i-banking to register and download the CNCBI Token app now!