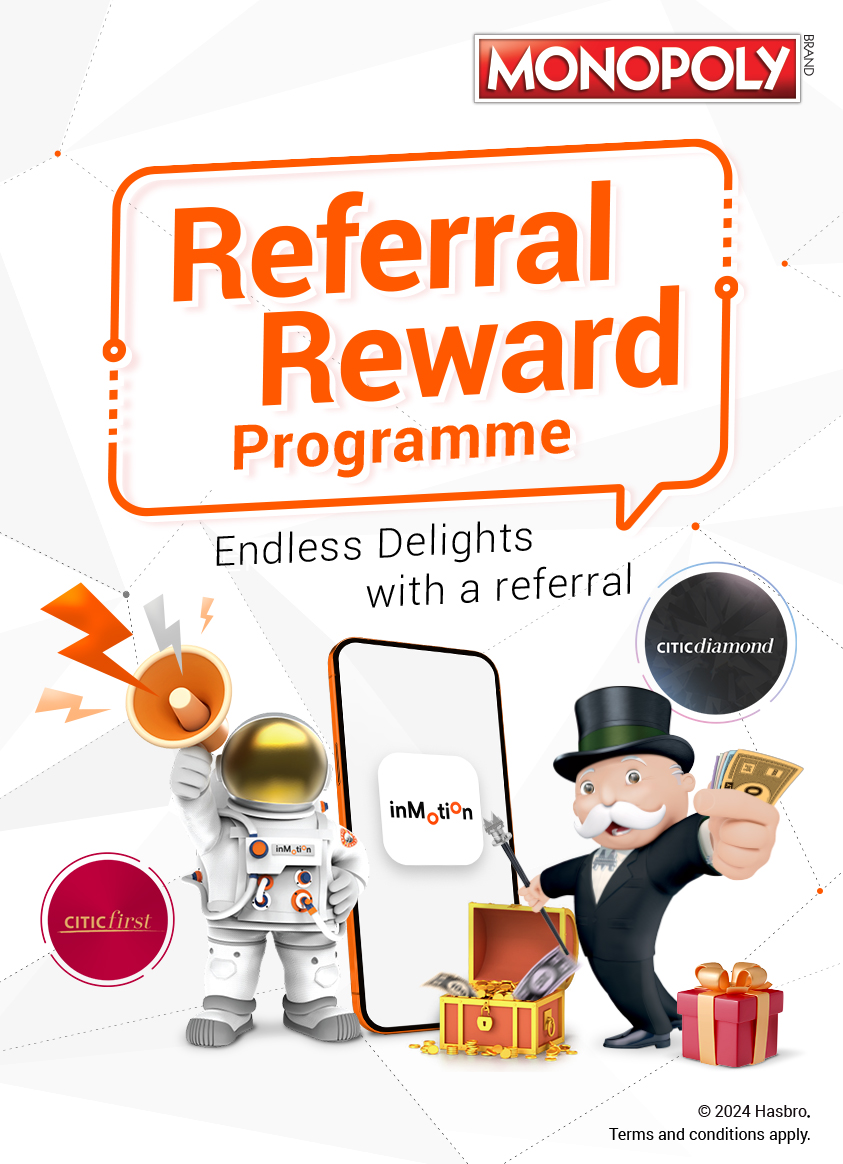 New way to refer your friends through inMotion!

From 1 July to 30 September, 2023, you can enjoy up to $1,500 reward when each new customer1 who successfully opened a banking account2 with your unique referral code and fulfilled the designated requirements3! Enjoy up to $30,000 reward4 upon max. 20 successful referrals.

Log in to inMotion to activate and share your referral code from MONOPOLY Referral Reward Programme with friends and family now!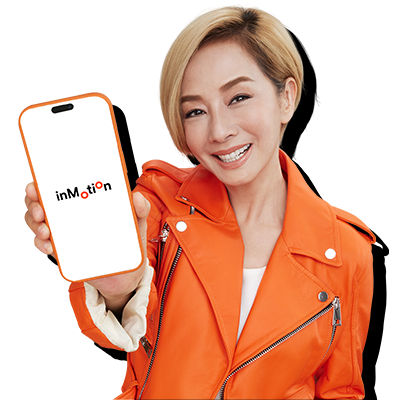 Up to HK$30,000 Reward
HK$200
Referral Reward2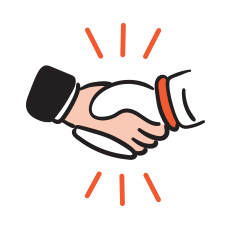 Referee successfully
opens an account
with your referral code

HK$400
Deposit Reward3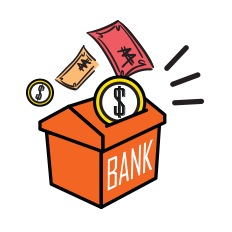 Deposits
a mini. of HK$10,000
to the newly opened account

HK$900
Cash Reward 3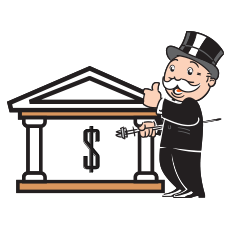 Referee successfully join

via inMotion


Referral Steps Handbook
1.

Log in to inMotion and tap "Refer Friends"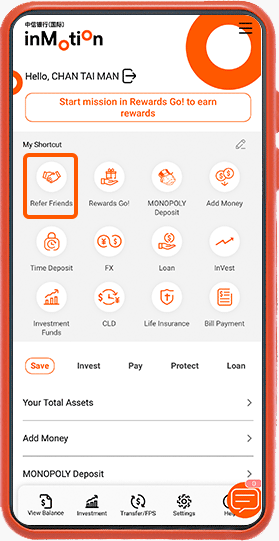 2.

Tap "Activate Referral Code"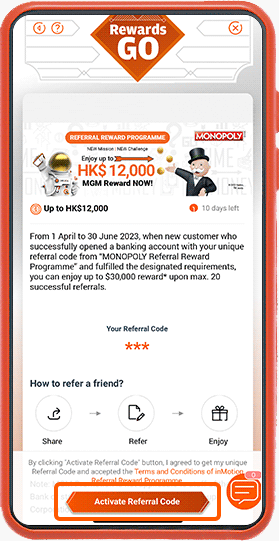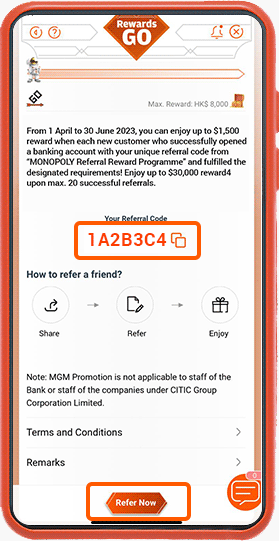 4.

Select a sharing channel to complete the referral